Craftsmanship at its finest
Signature design. Premium detail.
Fine finishing throughout
Clean lines and attention to every detail.
Seamless battery integration
Streamlined fit, perfect color-matching.
Fully integrated rear carrier
Robust, stylish and stable carrying power.
Fine finishing throughout
Seamless battery integration
Fully integrated rear carrier
Elegance
An Easier Ride.
A Relaxed Life.
Gates Carbon Belt Drive
Unchain
your lifestyle
Absolute dependability, with minimal fuss. No chain twisting, no oily hands – just pure, constant cycling pleasure.
0 maintenance required
Completely Silent | Super Lightweight
Enviolo Stepless Shifting Hub
Stepless,
seamless shifting
Gear shifting as smooth and easy as turning a radio knob, with an intuitive indicator just at your fingertips.
100% - 310% gear ratio range
Silent Shifting | Maintenance-free
Mid-drive Motor
An empowering
boost
Powerful delivery matched with super responsive controls, the Bafang M420 mid-drive motor delivers a smooth, natural, and intuitive ride.
80 Nm max. torque
Integrated Torque Sensor | Urban Optimized
Portable Battery
Stylish
convenience
A sleek, seamlessly integrated portable battery, delivering 100 km maximum range.
504 Wh battery capacity
Seamlessly Integrated | Large Capacity
Your Life, Way Easier
Carefully selected components to ensure maximized comfort and joy.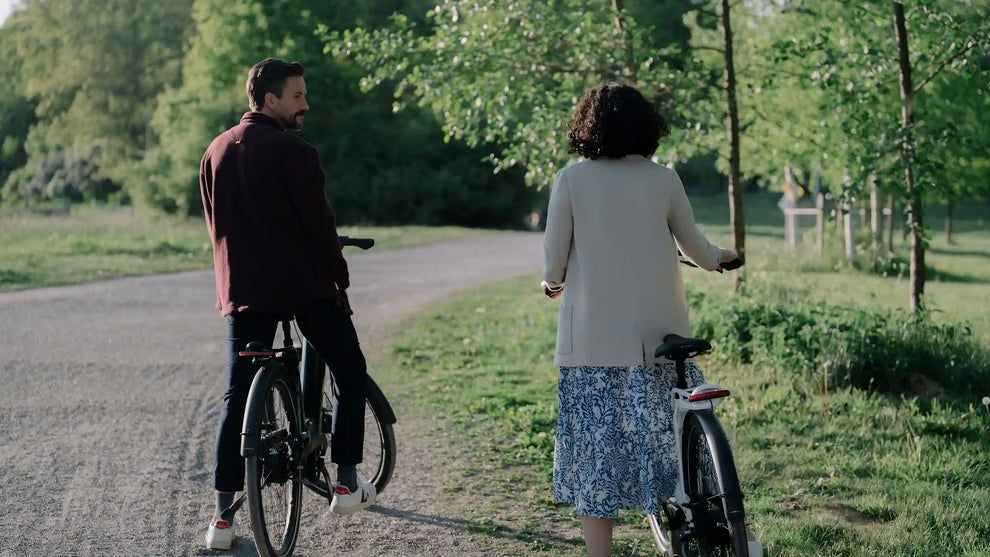 Integrated Rear Carrier
Custom-built to integrate seamlessly with the frame, your dependable load-carrying partner!
Lockout Front Fork
Adjustable front suspension, offering you enhanced wrist protection on longer rides, with the benefit of full adaptability to your surroundings.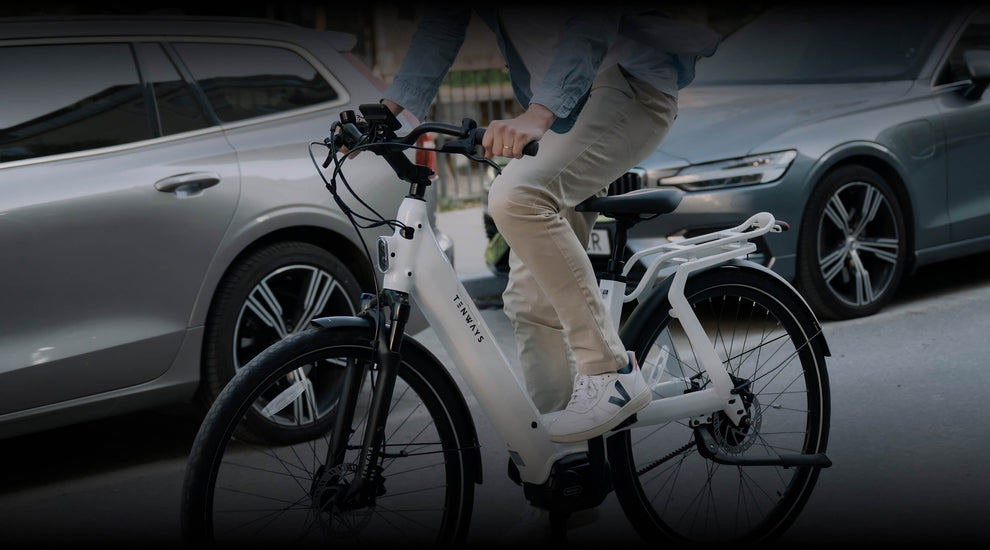 Suspension Seatpost
Make light work of bumpy roads. Enhanced shock absorption for increased protection of your hips and waist.
Elegance is in the Details
Designed to perfectly balance outstanding performance ultimate comfort, and timeless style. Explore as never before with AGO T.
Style
Comfort
Performance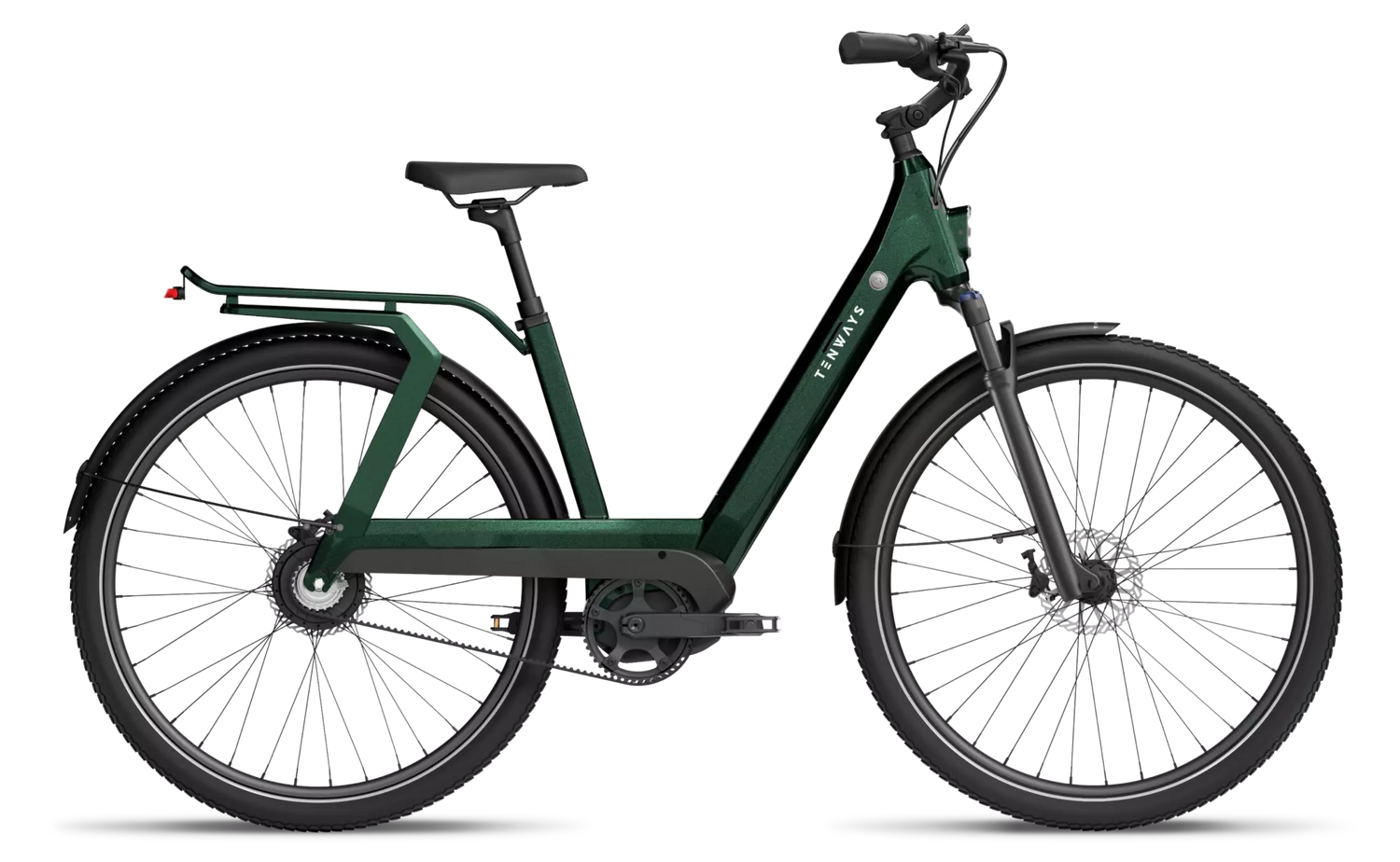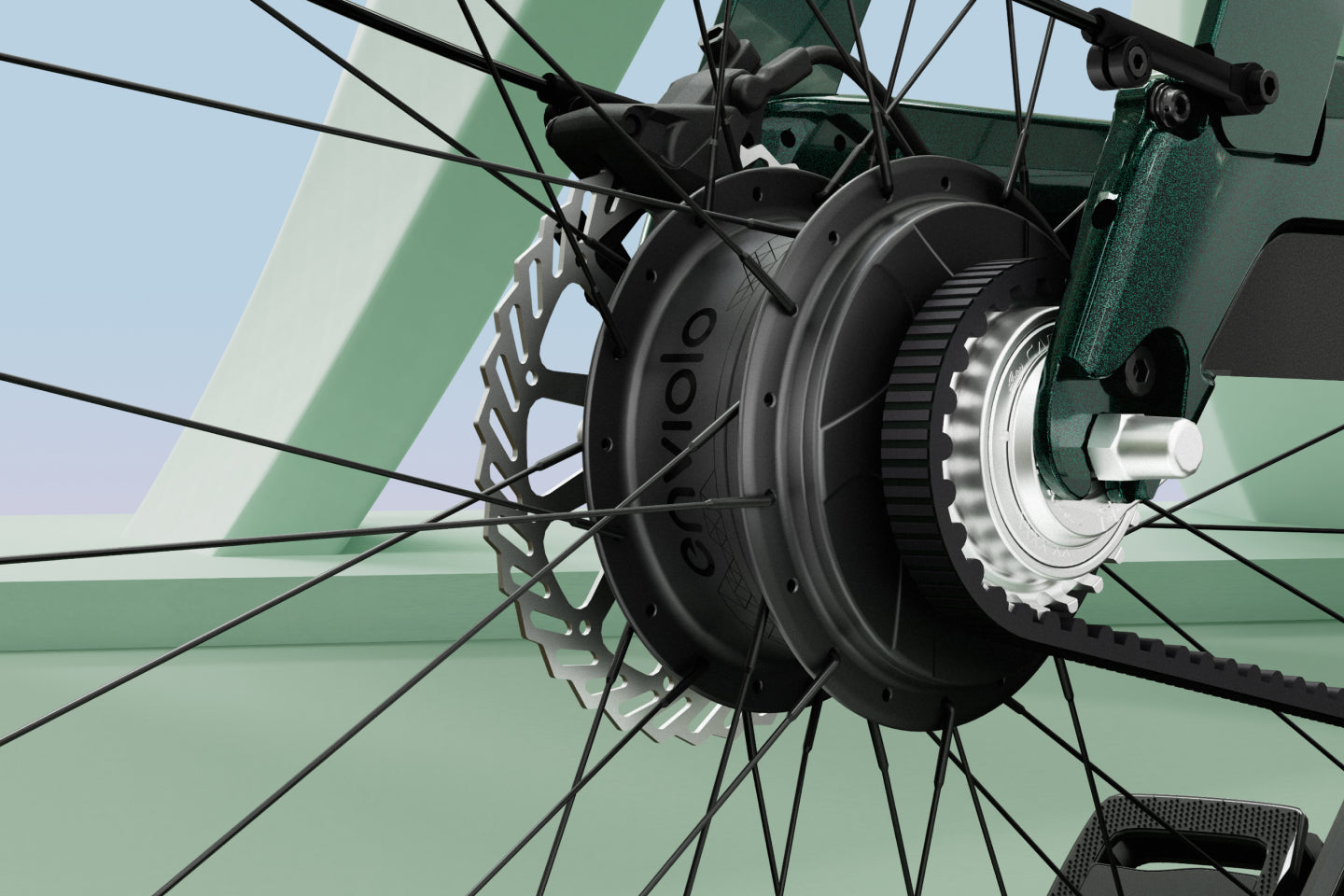 Enviolo Stepless Shifting Hub
Effortless gear shifting, allowing you to simply enjoy the ride.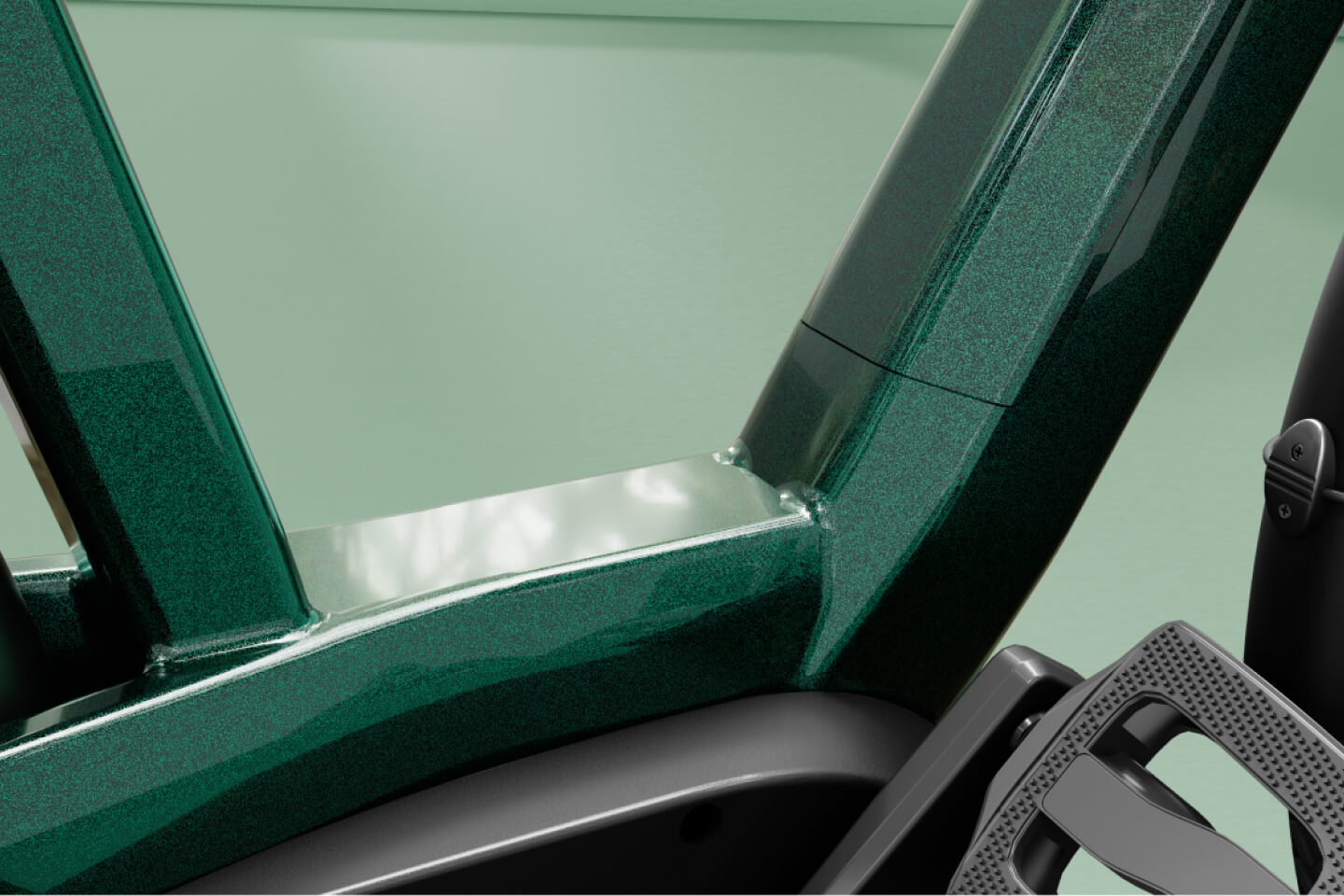 Seamless Integration Design
No wires or bulky components in sight, just clean lines and sophisticated principles of design.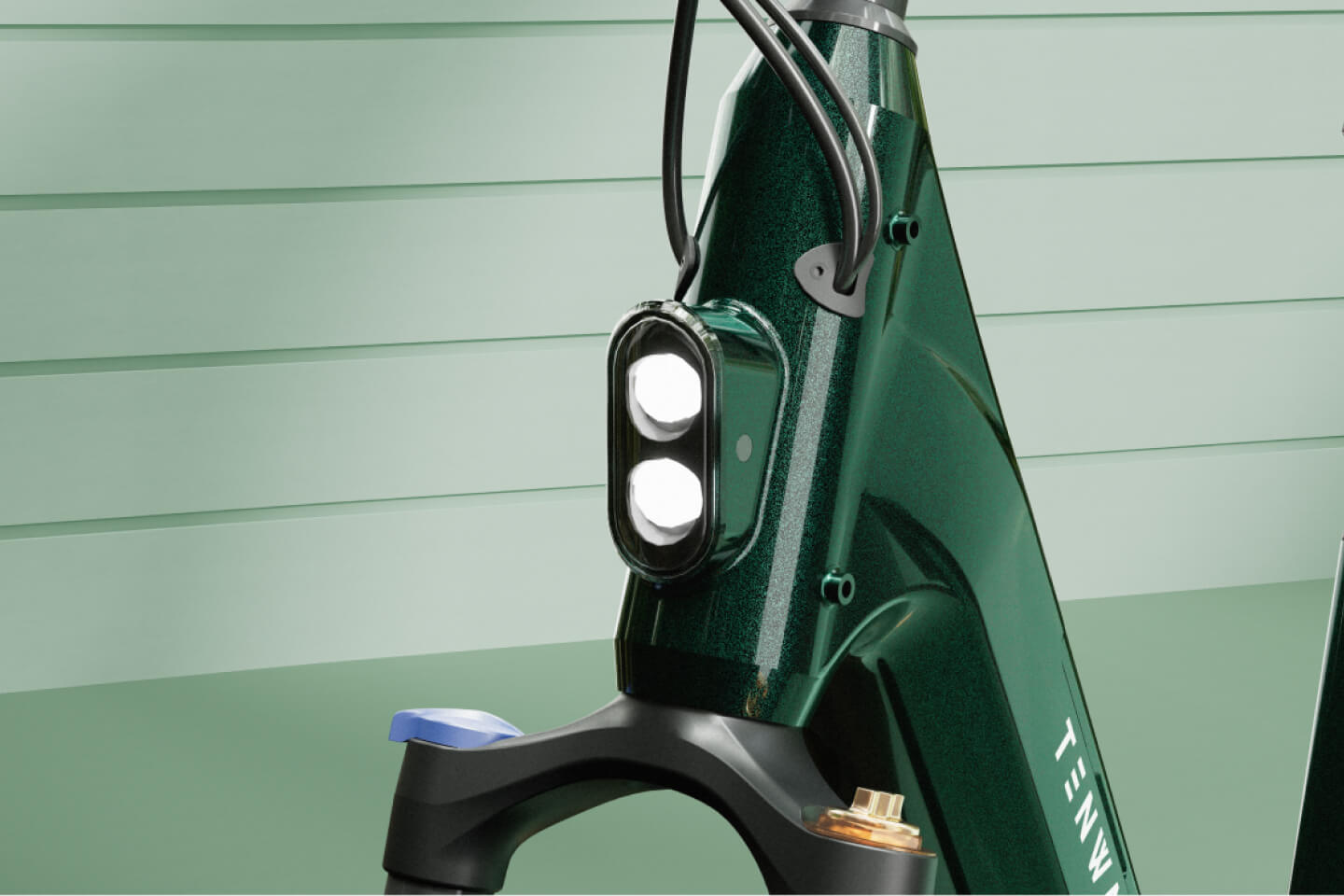 Integrated Front and Rear Lights
Beautifully incorporated lighting, bringing the illumination and enhanced visibility you need, any time of day.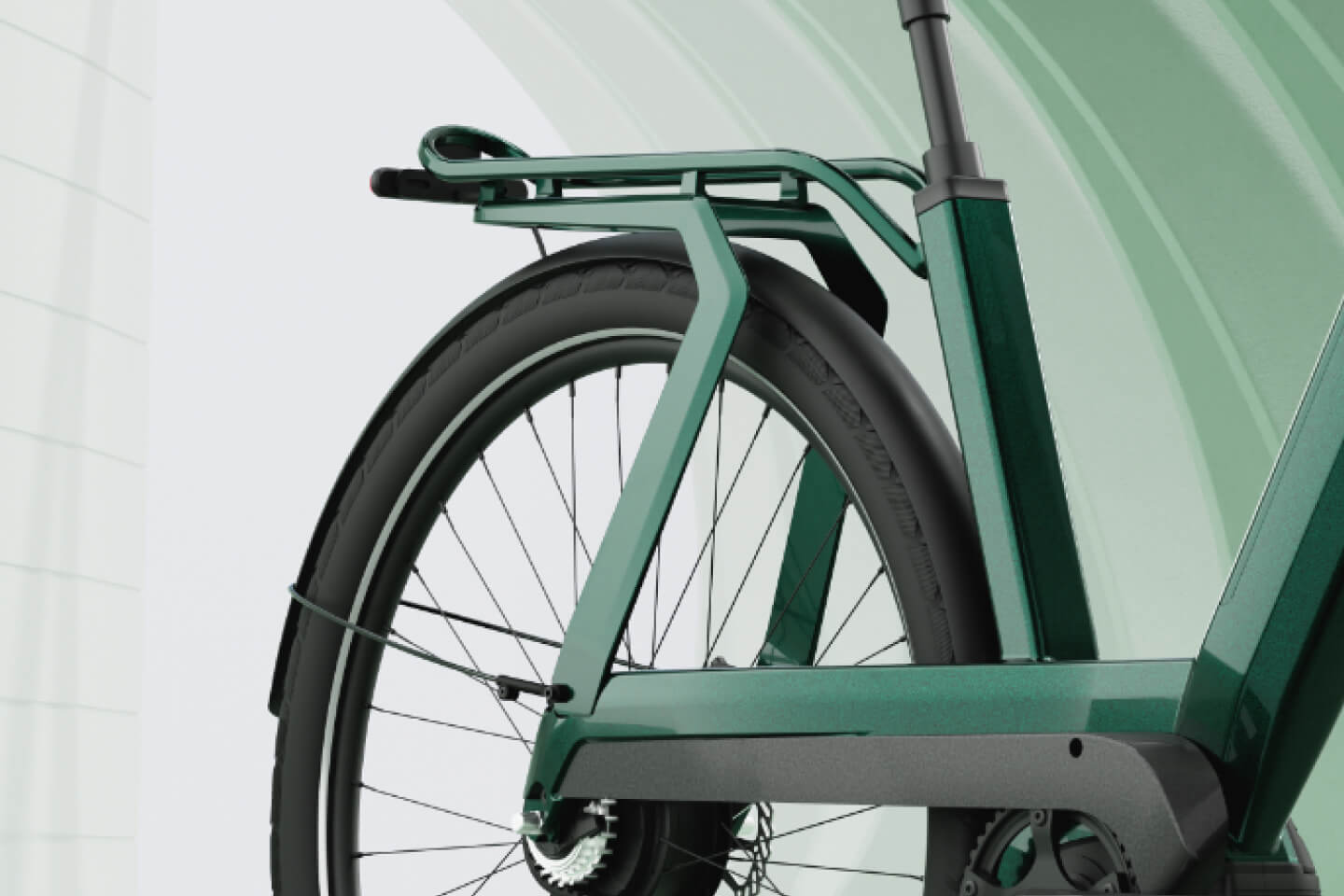 Integrated Rear Carrier
Carry your essentials with ease using our integrated rack, compatible with multiple panniers.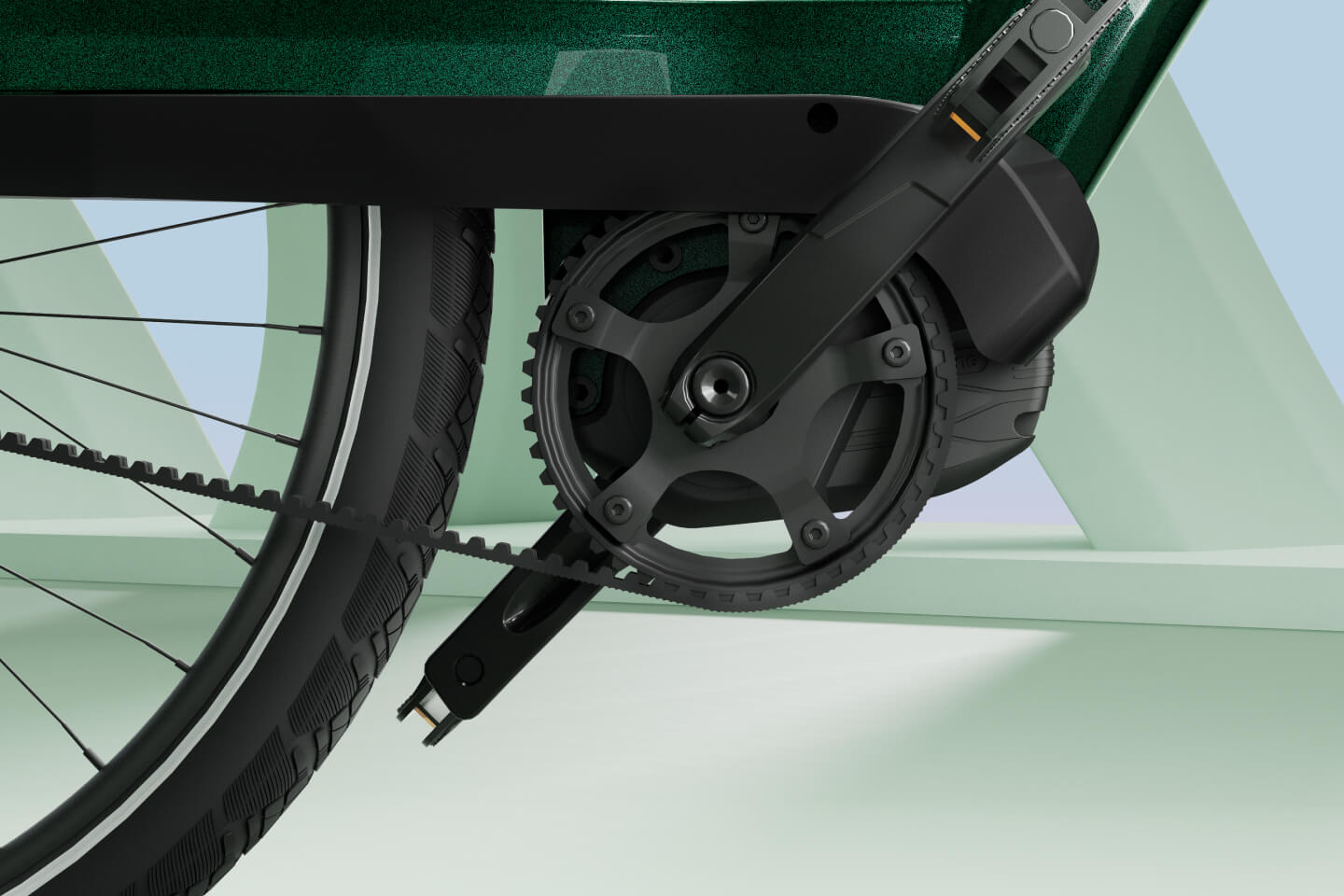 Gates Carbon Belt
No chain, no hassle. Just pure cycling pleasure.
Selle Royal Saddle
World-renowned ergonomic comfort, for your ultimate cycling pleasure.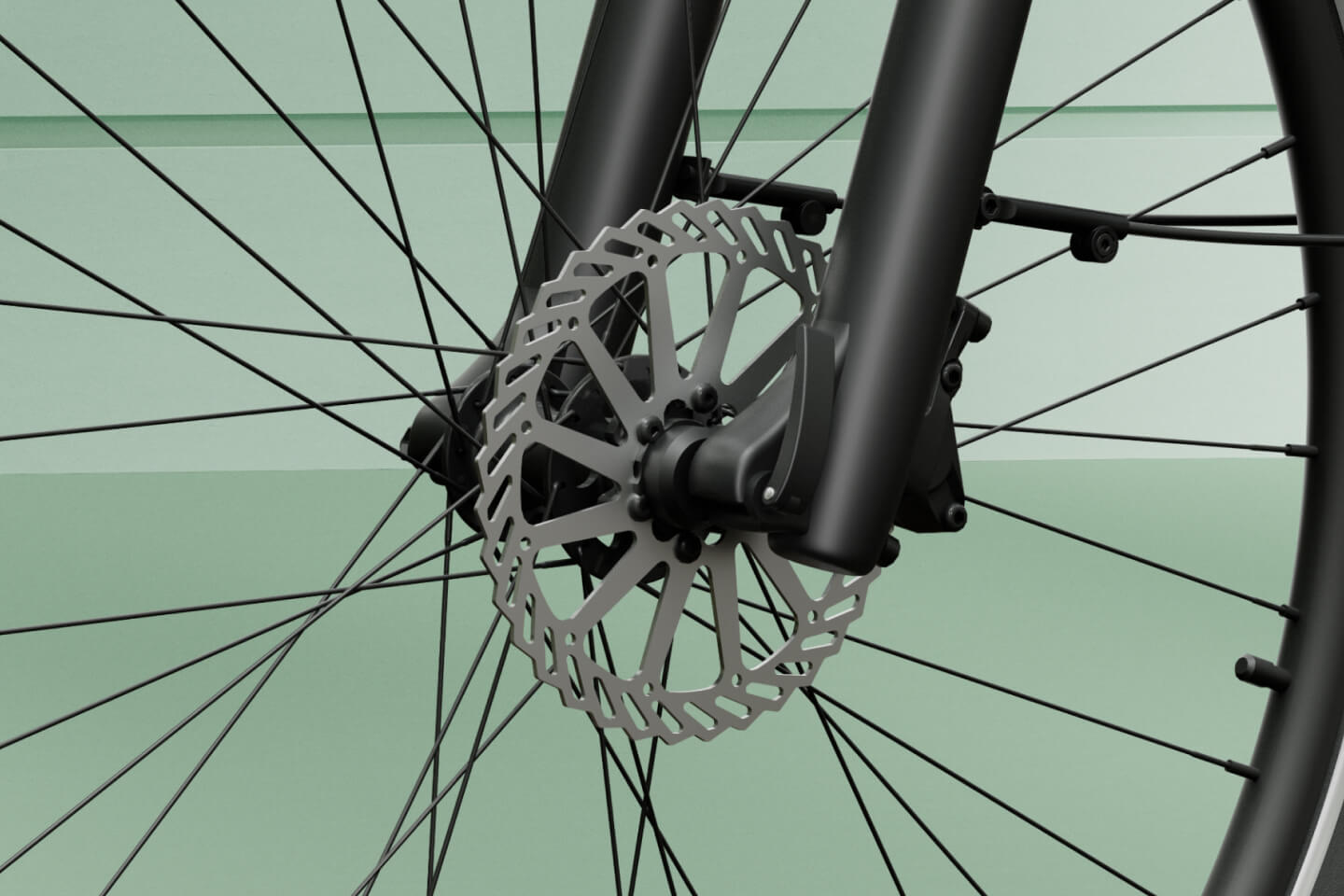 Hydraulic Disc Brakes
Secure and reliable stopping power, your dependable partner for all urban cycling scenarios.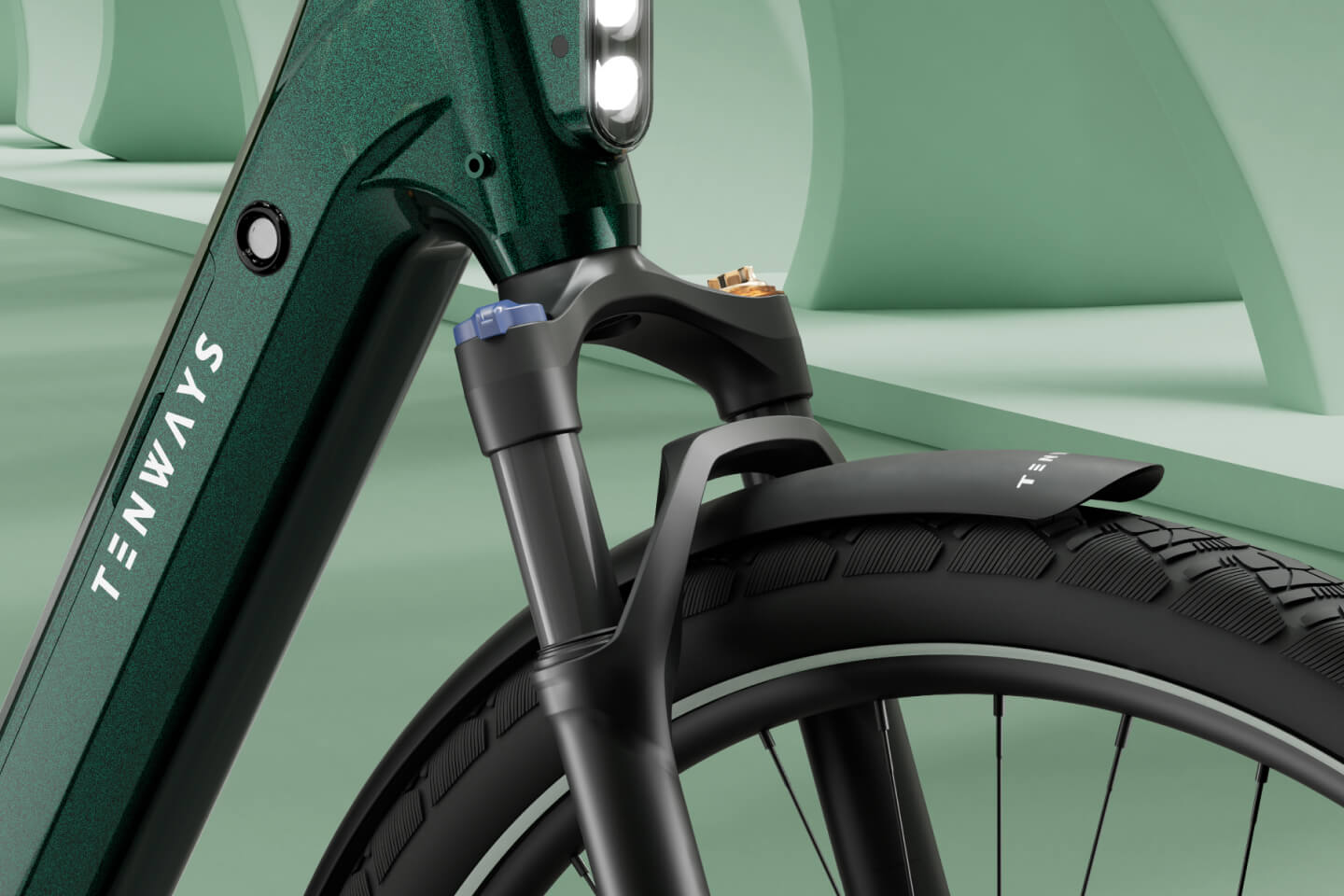 Lockout Fork
Adjustable front suspension compression, for full adaptability to your surroundings.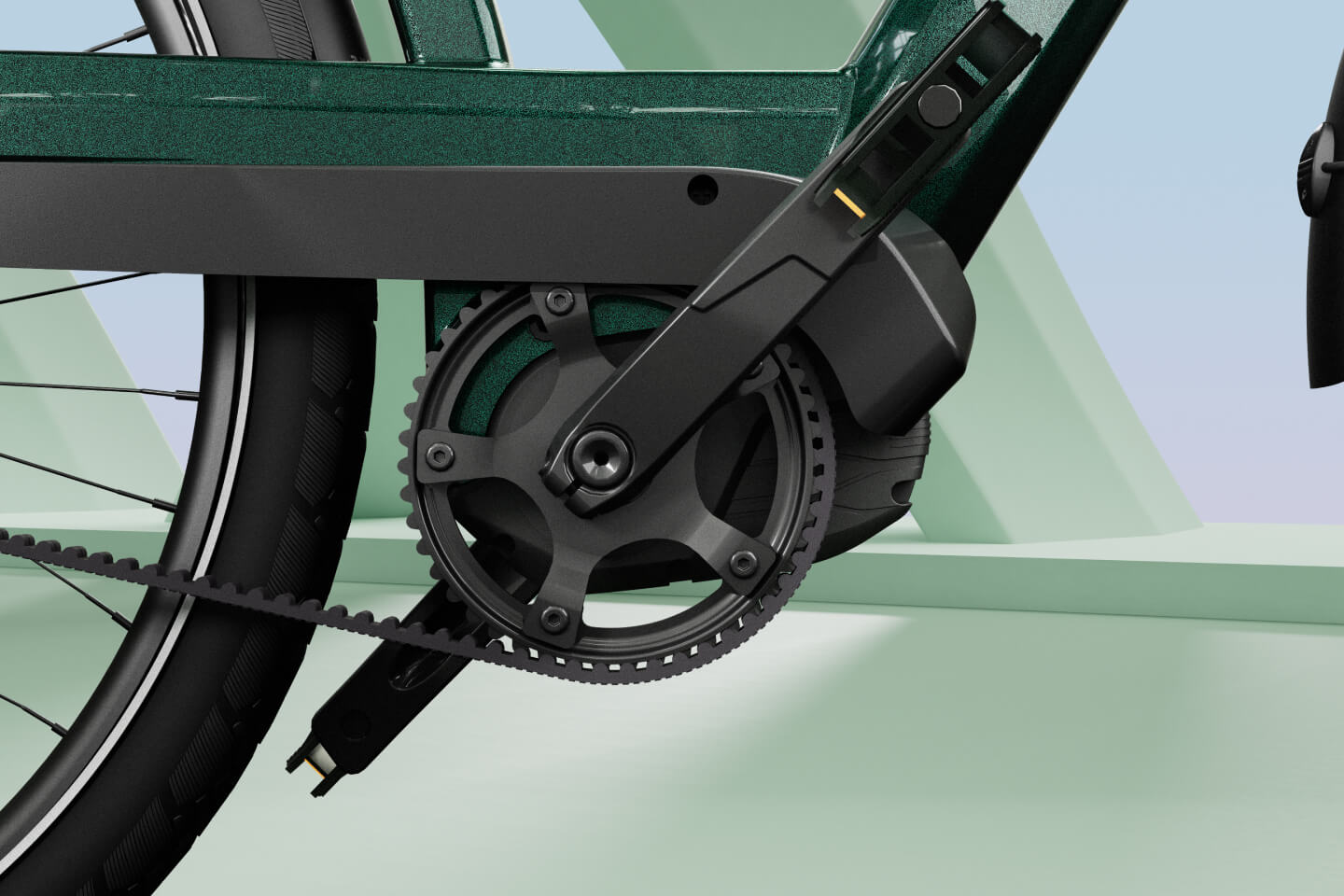 Integrated Torque Sensor
Fine-tuned technology, responsive to your every pedal stroke for a natural, intuitive, and smooth riding experience.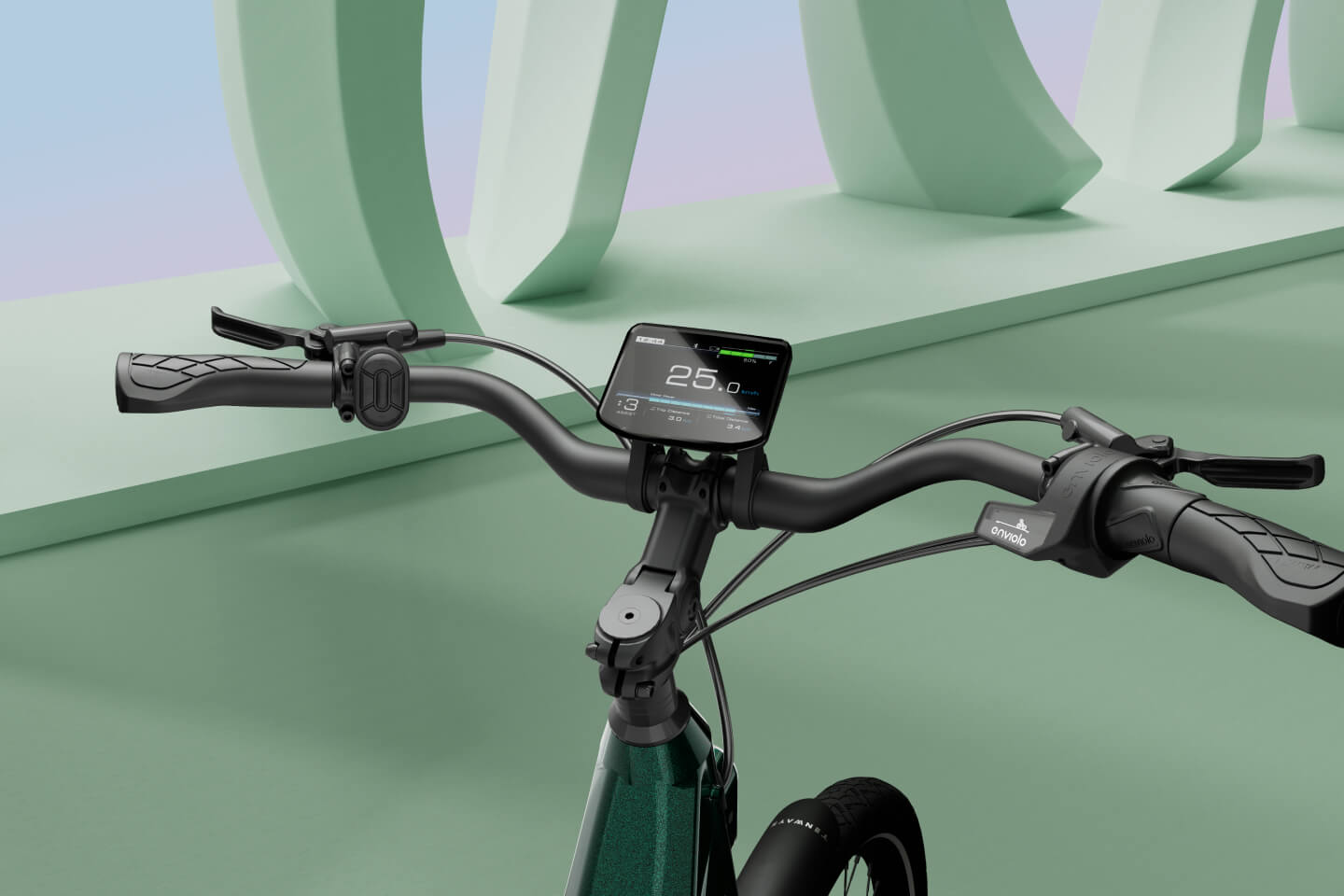 TFT LCD Color Display
Easy-to-view, intuitive information at a finger's touch.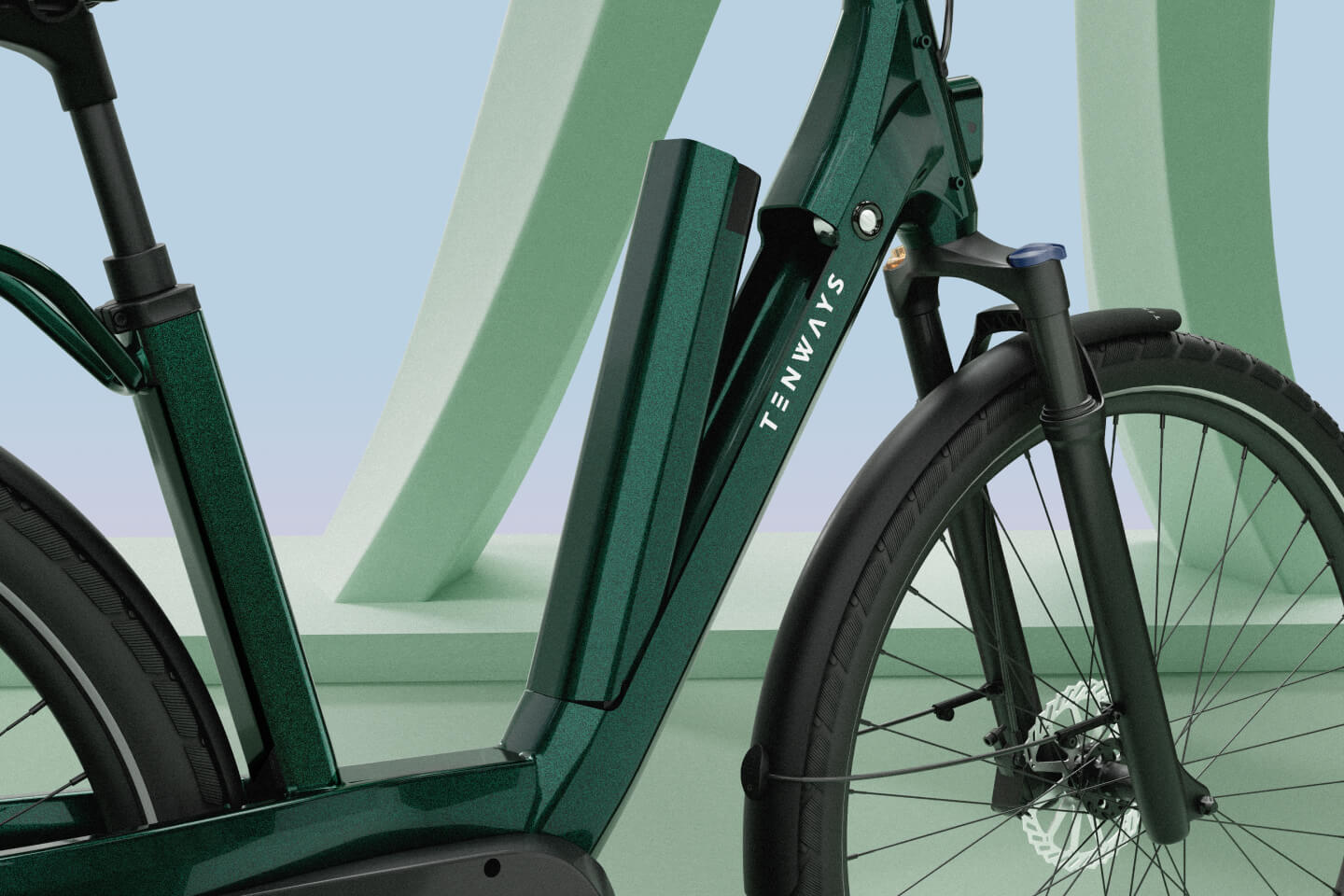 504 Wh Portable Battery
Superb range up to 100 km, in a convenient and beautifully integrated package.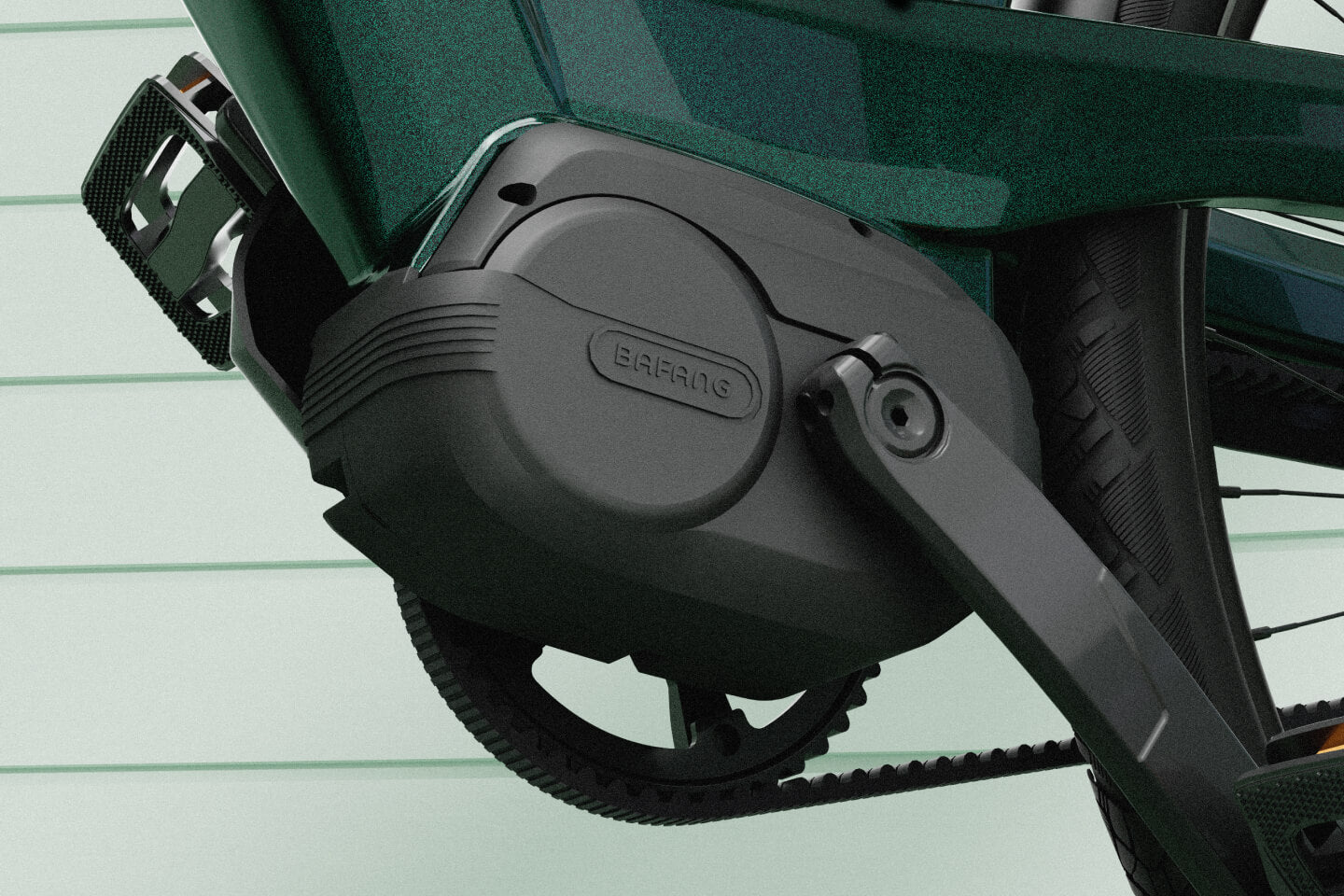 M420 Mid-drive Motor
Power and responsiveness perfectly combined. This premium mid-motor tackles urban riding's ups and downs with ease.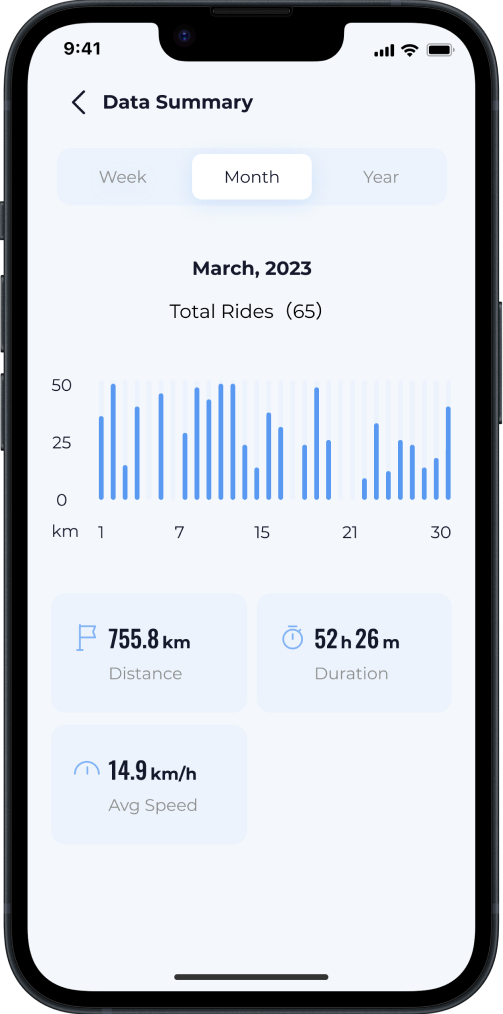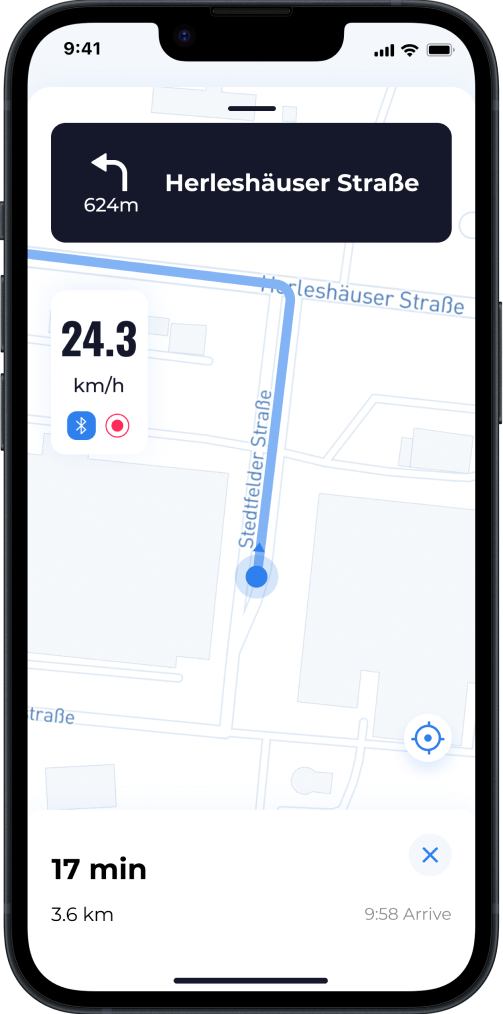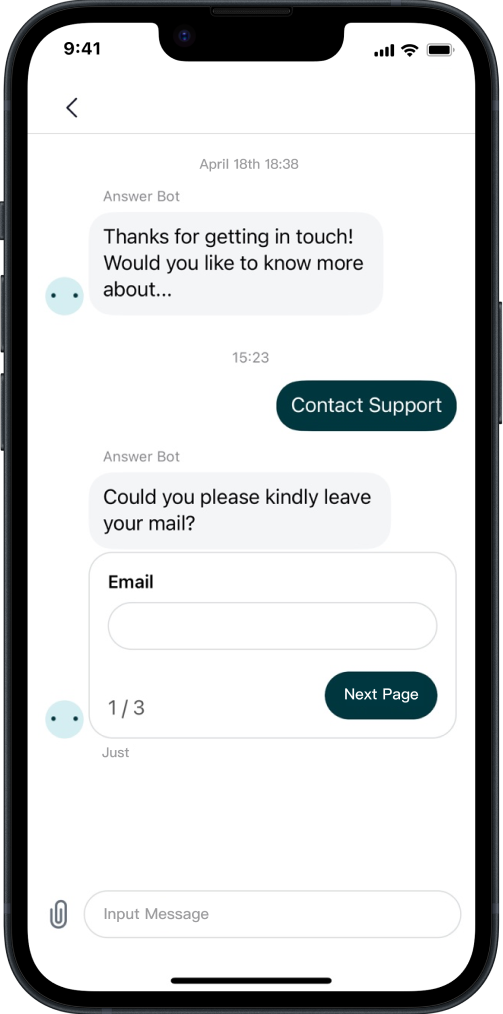 Ride Smart.
Ride Connected.
Connect with the TENWAYS app to record, track, navigate, and communicate. Your e-bike's perfect companion, providing real-time, seamless data.
Connect with the TENWAYS App to record your rides in real time and track your stats.
Cast directions straight to the integrated LCD display for seamless navigation.
Communicate with our team directly through the integrated help center.


Life Feels Good on Two Wheels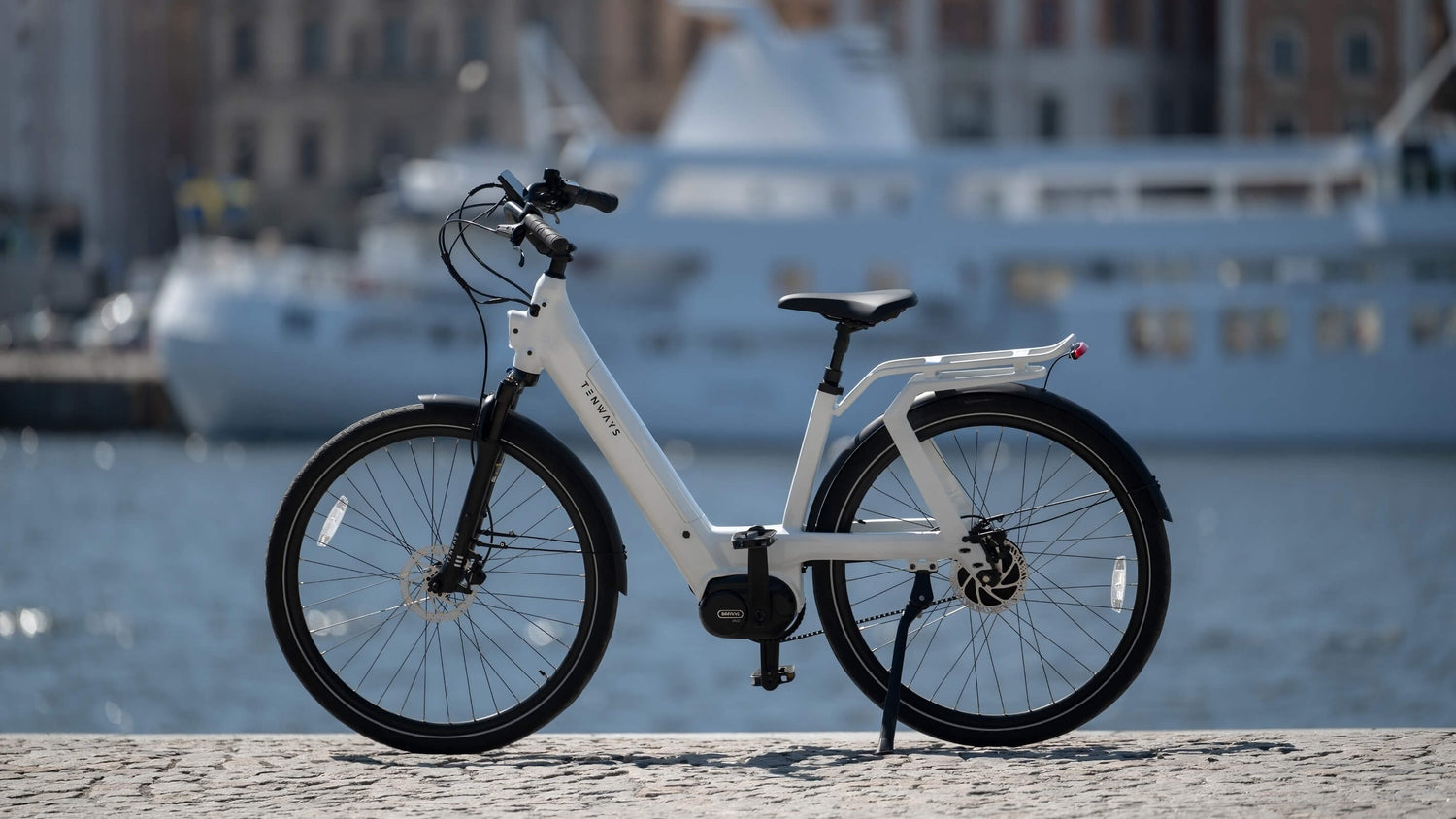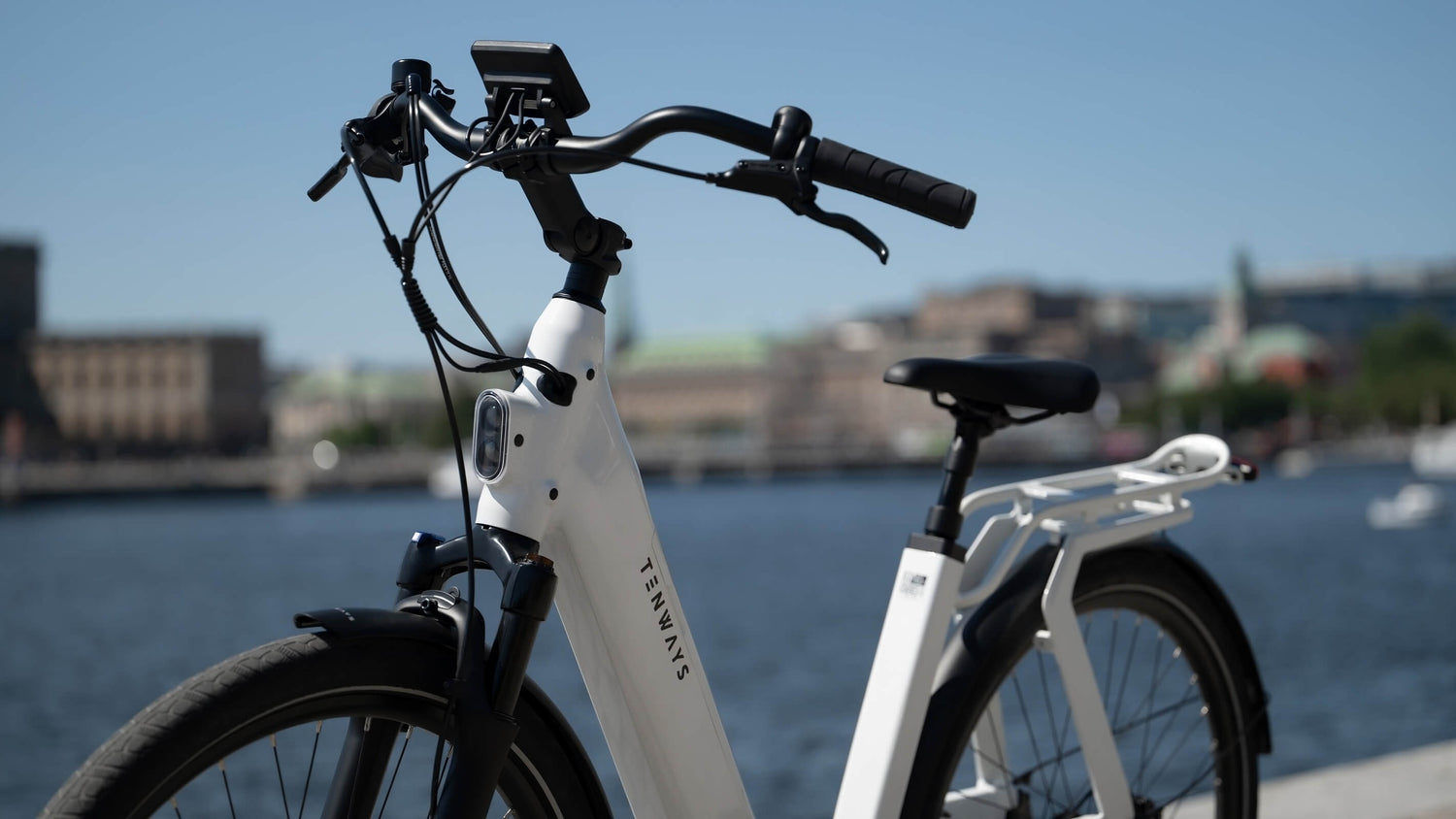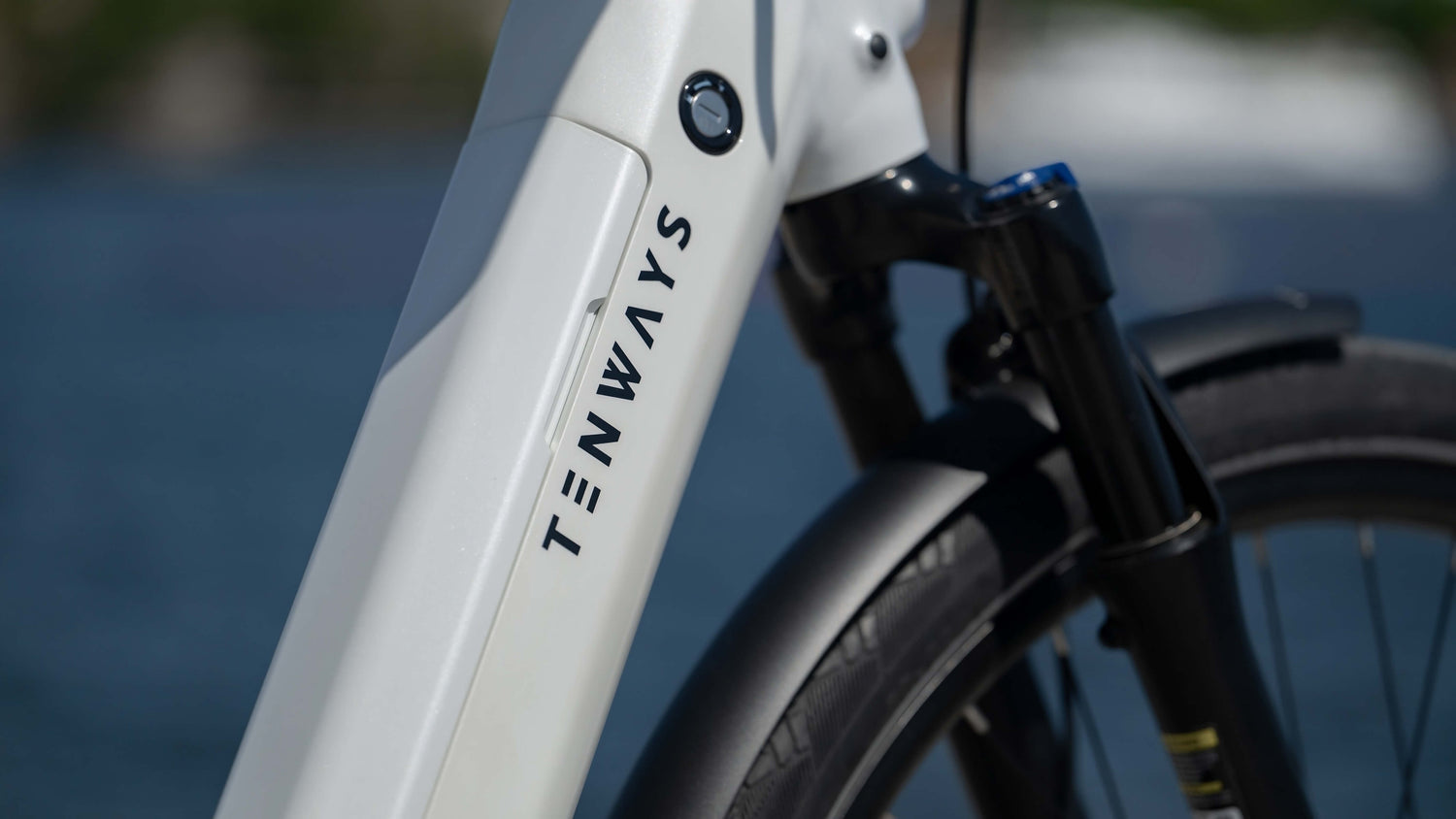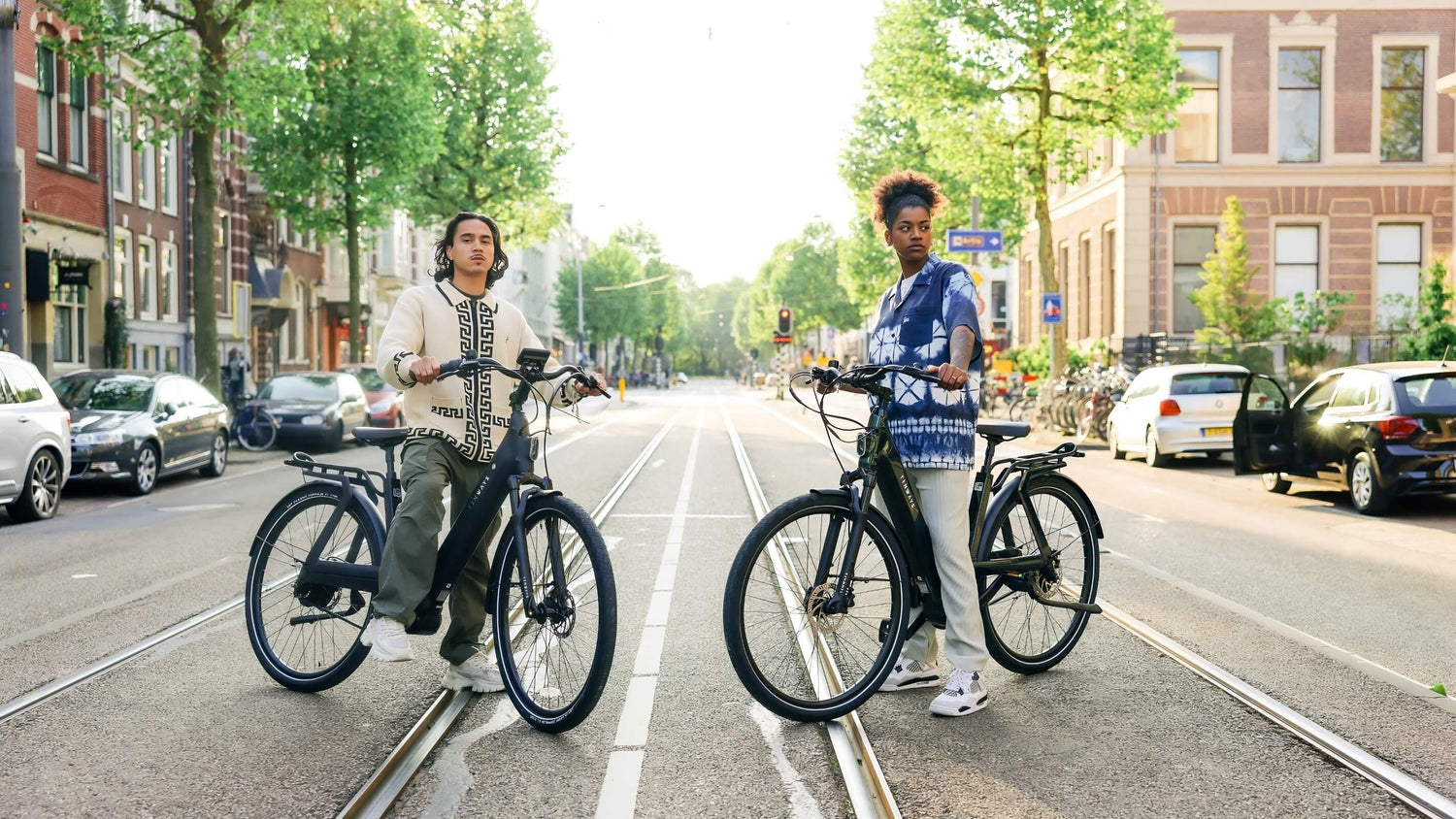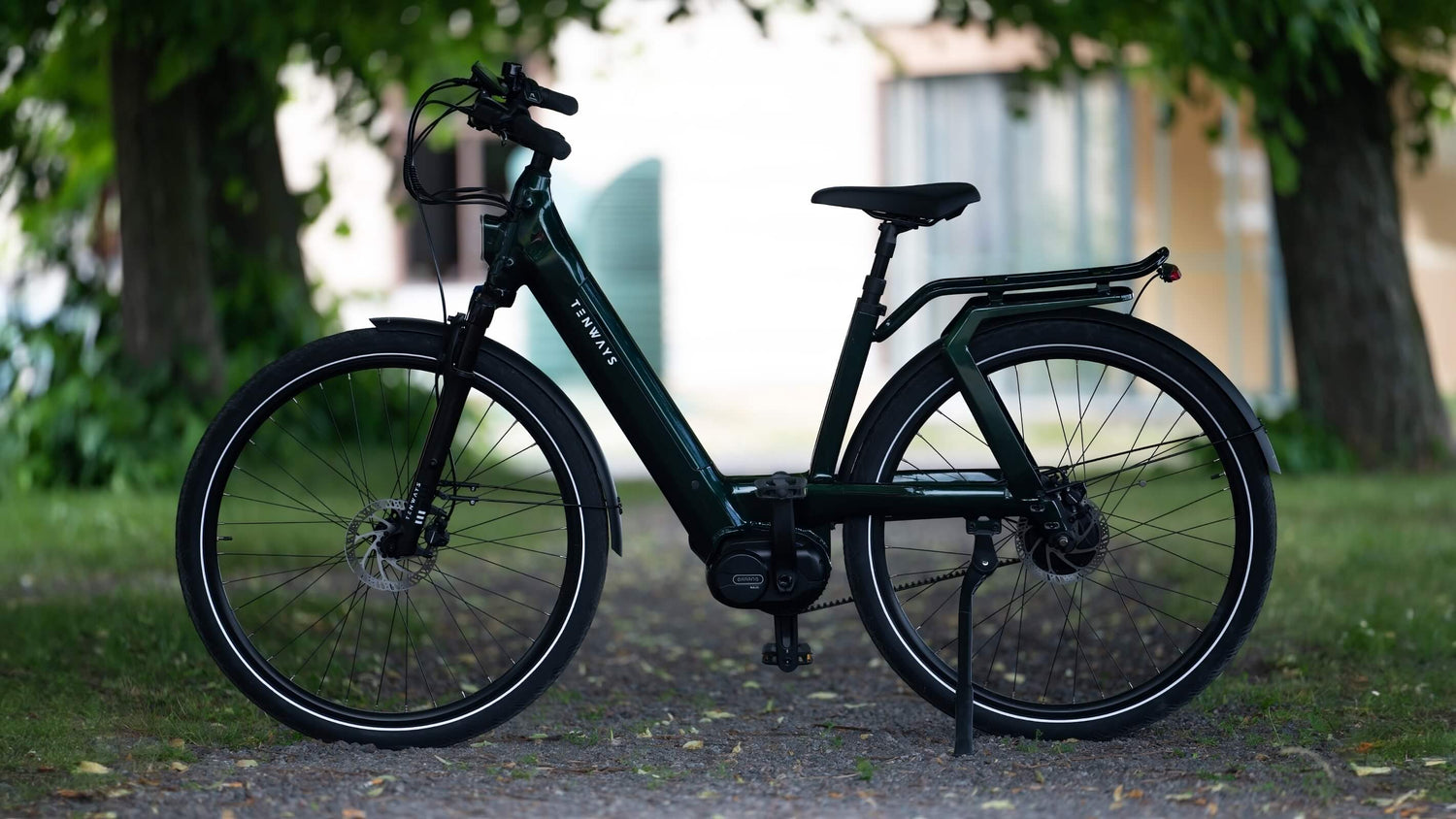 Electronics

Motor*

Bafang M420 Mid-drive Motor (250 W Power, 80 Nm Max. Torque)

*The torque output under most urban settings is around 55 Nm. The motor will only use max. torque output to support riding on some extremely complex road surfaces.

Sensor

Integrated Torque Sensor for the Mid-drive Motor

Controller

Integrated Controller for the Mid-drive Motor

Battery

36V, 14Ah Lithium-ion Battery with LG Cells
Performance

Top Speed*

25 km/h

*The motor will stop giving assist at the stated top speed. You can still ride beyond the stated top speed with pure muscle power. This limit is set in accordance with local regulations.

Range*

Up to 100 km

*Actual performance will vary depending on temperature, road conditions, rider's weight, etc.

Climbing Ability

Suitable for Climbing Slopes
Component

Tires

CST Puncture-proof 28" Tires

Drivetrain

Gates CDX Carbon Belt
Enviolo Stepless Shifting Hub

Bottom Bracket

Integrated with the Bafang M420 Mid-drive Motor

Colors

Jungle Green (Glossy)/Pearl White (Glossy)/ Midnight Black (Matt)

Weight*

Net weight: 30 kg / 66.1 lbs
Full weight: 31 kg / 68.3 lbs

*All stated weight numbers have a +/- 3%-5% tolerance. Net weight includes the battery but excludes all accessories. Full weight includes the battery and all accessories.


*Specifications are subject to change without notice. In case of unexpected supply-side impacts, we will offer components of equivalent or better capabilities.
Geometry

| | | |
| --- | --- | --- |
| One Size (mm) | SYMBOL | |
| Effective top tube | A | 628.7 |
| Seat tube length | B | 483 |
| Head tube | C | 200 |
| Steering angle | D | 71 |
| Seat tube angle | E | 73 |
| Chainstay | F | 471.5 |
| Wheelbase | G | 1130.8 |
What's special about the Enviolo Stepless Shifting Hub?

The stepless shifting hubs developed by Enviolo use continuously variable planetary (CVP) technology which allows for seamless transition between a huge number of gear ratios. For the rider, this means smooth, stepless movement from one gear to the next – as easy as turning the knob on a radio. With all moving parts protected inside the casing, and the hub neatly mounted in the rear wheel for further protection, the internal gear hub has the additional advantage of being extremely low-maintenance.
How long can this e-bike last?

With good care, this e-bike is designed to last well beyond the 2-year warranty period. All mechanical components are commonly available, allowing for easy repair and maintenance at a regular bike shop, and TENWAYS can provide replacement parts, including batteries, beyond the warranty period.
Where can I take this bike for maintenance?

Most reputable bike shops will be able to assess, repair, or maintain your e-bike. The mechanical components are high-quality options which are widely available. Electrical components can be obtained from TENWAYS, together with video installation guides. Find out more here.
What if I need a replacement battery?

Within the 2-year warranty period, your battery will be replaced at no cost to you if found to be faulty. After the warranty period, replacement batteries can be obtained from TENWAYS.
Great Bikes. Even Better Service.
You are at the center of our hearts.
Guaranteed Result
Any cases raised by you are carefully tracked until full resolution and satisfaction.
Extended Service Life
We keep you rolling. Replacement parts, including batteries, are available from us even after the 2-year warranty.
Responsive Support
We will always get back to you within 24 hours.